News
Stay informed about the latest enterprise technology news and product updates.
IBM acquires Diligent for data deduplication, VTL
IBM completes deal for Diligent Technologies, moving into VTL data deduplication space that is heating up with partnerships and new products.
IBM Corp. closed the deal for Diligent Technologies Inc. today, giving it enterprise virtual tape library (VTL) data deduplication while adding former EMC Corp. execs to its storage team, and potentially snatching a software partner from Hitachi Data Systems (HDS).

Download this free guide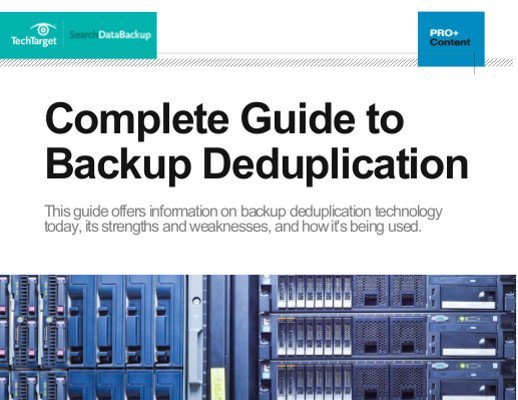 Free Download: Complete guide to backup deduplication
Access all of the 31 articles in our Data Deduplication Essential Guide by downloading our comprehensive PDF version so that you can access all of this expert content in one, easy-to-read resource.

By submitting your personal information, you agree that TechTarget and its partners may contact you regarding relevant content, products and special offers.

You also agree that your personal information may be transferred and processed in the United States, and that you have read and agree to the Terms of Use and the Privacy Policy.

Israeli news source Globes reported that IBM paid around $200 million for Diligent, but IBM spokespeople would neither confirm nor deny that number.

The deal, which has been rumored for weeks, gives IBM deduplication to compete against those already selling VTL with dedupe, including Sepaton Inc., Quantum Corp., FalconStor Software Inc, Data Domain, Overland Storage and HDS. Industry sources say IBM's main storage rival EMC is selling Quantum's dedupe code with EMC VTLs although that relationship has not been made public yet.

The acquisition could also affect Diligent partners HDS and IBM VTL partner FalconStor. Though IBM's manager of system storage business development Dave Messina said the partnerships are expected to continue, Taneja Group founder Arun Taneja said the deal "looks like the beginning of the end" for both relationships.

"Our position right now is that we know there are customers who would like us to continue to support FalconStor," Messina said. As for HDS "our hope is that the relationship will continue."

But, Taneja doesn't think either partnership would make it long-term. "I think it's fair to say that this is the beginning of the end -- of course everyone will honor their existing agreements, but you don't buy product from your number-one competitor, and there's no reason to have two VTL products in your portfolio, especially when one's without [qualified] dedupe," he said.

Taneja said HDS will "have to go and find something else -- but there's not that many dancing partners left."

For now, HDS is claiming its relationship with Diligent will continue under the IBM banner while downplaying Diligent's role in Hitachi's data protection portfolio. HDS released a statement saying it does not foresee any changes in its agreement with Diligent "at this time," and that it would continue to sell and support the Hitachi Virtual Tape Library with Diligent's ProtecTier software to fulfill its contractual obligations to customers. HDS also said Diligent offers "very tailored data deduplication technology that addresses only a fraction of the overall business continuity and disaster recovery capabilities that our customers require."

FalconStor offers block-level data deduplication with its Single Instance Repository, which has now been qualified with other partners including Sun Microsystems Inc. and Copan. IBM and EMC have sold FalconStor software with their VTLs, but have not used it for deduplication. IBM took a pass on FalconStor's dedupe, according to Messina, because it prefers Diligent's inline approach.

"We think there are a couple of exciting technology features to Diligent's product, including industry-leading inline performance," he said. "Inline deduplication is also easier to couple with things like encryption, which is attractive to us, and we can reuse the technology in other data protection areas within IBM."

According to ESG analyst Heidi Biggar, "Diligent's proven in the field, has some big installations with excellent performance, and the technology also scales down."

She added, "Dedupe is still an early market, and all the big guys are now jockeying for position -- we've been waiting for the big vendors to validate this technology, and this [acquisition] is it."

Diligent was spun out of EMC's Israeli research and development facility in 2001, and EMC retained a stake of around 20 percent at the time of the IBM acquisition. Diligent founder Moshe Yanai and CEO Doron Kempel were EMC execs before the spinoff. Diligent is the second private company launched by Yanai that IBM has acquired this year; it also bought systems vendor XIV Ltd. in January.

IBM has been on a storage spending spree since last year, picking up storage resource management vendor NovusCG, Inc., service provider Arsenal Digital Solutions Inc., and replication vendor Softek Storage Solutions Corp. in 2007 and adding CDP vendor FilesX Inc. last week.
Dig Deeper on Data reduction and deduplication