News
Stay informed about the latest enterprise technology news and product updates.
IBM quickly integrates FilesX's CDP into Tivoli Storage Manager
Analysts are impressed by the speed of IBM's first integration of CDP startup FilesX into the TSM portfolio, but further integration points remain.
IBM will ship four new software products on August 15 that represent the first IBM-branded version of FilesX's continuous data protection (CDP) software. IBM acquired FilesX in April.

Download this free guide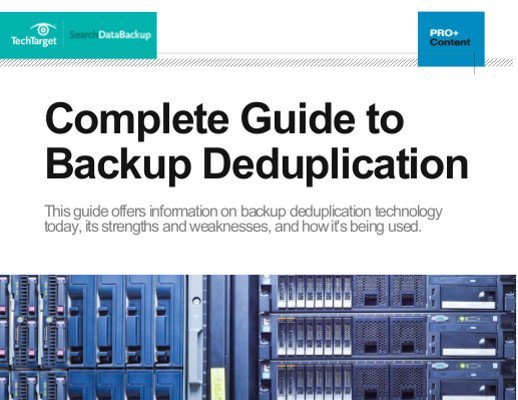 Free Download: Complete guide to backup deduplication
Access all of the 31 articles in our Data Deduplication Essential Guide by downloading our comprehensive PDF version so that you can access all of this expert content in one, easy-to-read resource.

By submitting your personal information, you agree that TechTarget and its partners may contact you regarding relevant content, products and special offers.

You also agree that your personal information may be transferred and processed in the United States, and that you have read and agree to the Terms of Use and the Privacy Policy.

The main CDP product has been renamed IBM Tivoli Storage Manager (TSM) FastBack. Like the FilesX original, FastBack will support true CDP for Windows file servers and applications, such as Exchange, Lotus Notes and Domino, Oracle, SQL and DB2. A separate FastBack module for Exchange will be offered, allowing for object-level email restores from snapshots. Another separate module will support point-in-time bare-metal restore. Finally, IBM will also ship a software bundle that will include the base product, Exchange and bare-metal restore, and dubbed IBM TSM FastBack Center.

The new products are aimed at medium-sized enterprises and ROBOs. FastBack also includes a central management console that can be used to manage instances of FastBack remotely, according to Rich Vining, IBM product marketing manager.

There was more to rebranding the FilesX product than slapping an IBM label on it, Vining said. Before being acquired, the startup had relied on open source code for some pieces of its product, including the GUI. IBM replaced that with its own code. "It's nothing core to the product," Vining said. "But the questionable licensing of open source code could put IBM in a legal situation it doesn't want to face."

While this product bridges the gap between IBM's data center version of TSM and its low-end CDP for Files, Vining said IBM isn't counting on CDP becoming a huge market. "CDP is a feature, not a solution by itself," he said. "Applying it along with snapshots is the way to go." Generally, customers deploy CDP for rollback in test and development environments or during data migrations, rather than in production, Vining said.

Still, storage analysts are impressed with the speed of FilesX's assimilation into IBM's vast product portfolio. "I think [IBM was] trying to make an important statement – [it] had a vision of an integrated data protection/recovery suite and that's why [it] bought FilesX," said Forrester Research analyst Stephanie Balaouras.

However, IBM still has a ways to go. One roadmap item for IBM is integrating cross-management between data center TSM, FastBack and CDP for Files, according to Vining. "Right now you can technically use them together, but it could be much more elegant," he said. Currently, CDP for Files can back up laptops to a server, which in turn can be backed up to a central server by FastBack and then backed up to disk and tape at the data center by TSM.

"Eventually, you want to see them do what Symantec has done with NetBackup or what EMC has done with NetWorker, where you can use one interface to choose data protection policies for different classes of data," said Enterprise Strategy Group analyst Lauren Whitehouse. "The real power in this acquisition is going to be the ability to provide CDP as part of a modular solution."

Pricing for the new titles will be set according to processor cores on each server being protected, running $55 per 10 processor cores for the base product, $35 for the Exchange option and $30 for the bare-metal restore option. FastBack Center will have a flat price of $2,880 per protected server. There is no licensing charge for the FastBack server itself or its associated storage.
Dig Deeper on Data reduction and deduplication