News
Stay informed about the latest enterprise technology news and product updates.
Quantum disk revenues double, tape sales decline
Quantum says its transition from tape vendor to systems vendor is nearly complete after getting a sales surge in data deduplication disk products while tape revenues decline.
Quantum Corp. saw revenues of its disk products double last quarter after launching its DXi data deduplication system while tape revenues fell, leading CEO Rick Belluzzo to claim that Quantum is well on its way to evolving from a tape company to a storage systems company.

Download this free guide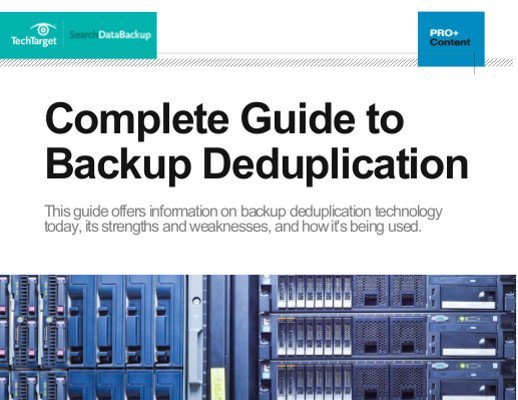 Free Download: Complete guide to backup deduplication
Access all of the 31 articles in our Data Deduplication Essential Guide by downloading our comprehensive PDF version so that you can access all of this expert content in one, easy-to-read resource.

By submitting your personal information, you agree that TechTarget and its partners may contact you regarding relevant content, products and special offers.

You also agree that your personal information may be transferred and processed in the United States, and that you have read and agree to the Terms of Use and the Privacy Policy.

"We've been talking about transforming the company for some time," Belluzzo told SearchStorage.com after Quantum's earnings report conference call Tuesday night. "We're toward the tail end of the transition."

Quantum still has a ways to go before its revenue from disk and software approaches that of tape. The company reported $20 million in disk and software revenue, compared to $220 million in overall revenue. But with disk revenue doubling year over year, tape dropping 10% and Quantum losing $14 million, Quantum sees its DXi data deduplication platform as its shining light. Much of its disk revenue last quarter came from Quantum's DXi7500 enterprise data deduplication product. Some of that revenue came from EMC's virtual tape libraries (VTL) based on Quantum dedupe software, and those products haven't shipped for a full quarter, Belluzzo said.

According to Belluzzo, Quantum could grow disk revenue to $100 million for this fiscal year (last quarter was the first of Quantum's fiscal calendar). "It's still a smaller percentage, but we're definitely on a growth rate," he said.

Quantum isn't the only vendor reporting growth in data deduplication sales last quarter. Data Domain and ExaGrid said their revenues more than doubled year over year, and EMC said the same about sales of its Avamar data dedupe software.

Other storage system vendors are joining EMC in the market. Hewlett-Packard began shipping data deduplication products last quarter, and IBM acquired Diligent Technologies earlier this year. Sepaton recently added data dedupe for Symantec NetBackup to its VTL. NetApp, which offers dedupe for primary data as part of its operating system, is beta testing data deduplication for its VTL product.

Quantum's advantage is that it sells disk and tape, and has a data dedupe platform that includes products for SMB (DXi3500), midrange (DXi5500) and enterprise (DXi7500) customers, Belluzzo said. He said half of DXi7500 sales include a license to move the data off to tape.

"HP introduced an SMB product and another solution for the enterprise, and there's no edge to core strategy," Belluzzo said. "IBM bought Diligent, but that's not scalable downward. Dell is still trying to figure it out. EMC has two products, Avamar and one based on our product. NetApp is trying to get it, but it's always six months away."

Belluzzo is counting on the EMC partnership to help compete against data deduplication market share leader Data Domain. "EMC will lead the charge with very large accounts, and that will cause Data Domain some problems in enterprise accounts," he said.

As for competition with EMC, Belluzzo said the two vendors chase different markets for the most part. "There will always be some overlap, and we're working to find how to compete in those environments," he admitted.

At least one financial analyst sees Quantum's data dedupe picture as less than rosy. In a note to clients, Aaron Rakers of Wachovia Financial pointed out that Quantum actually lost ground to Data Domain last quarter.

"Quantum stated that it now has more than 300 DXi series customers, which represents an increase of only 100 customers since reporting this metric at 200 customers two quarters ago," Rakers wrote. "This compares to Data Domain having approximately 2,166 cumulative customers exiting for the June quarter in which the company added 344 net new customers during this latest quarter (or more than 625 new customers over the same timeframe)."
Dig Deeper on Data reduction and deduplication