News
Stay informed about the latest enterprise technology news and product updates.
Asigra sues backup service rival ROBObak for libel
Asigra sues ROBObak, claiming its backup software rival unfairly represented Asigra in press releases.
The battle for managed service providers (MSP) among backup vendors Asigra Inc. and ROBObak moved into the legal arena today when Asigra said it has filed a lawsuit against its competitor.

Download this free guide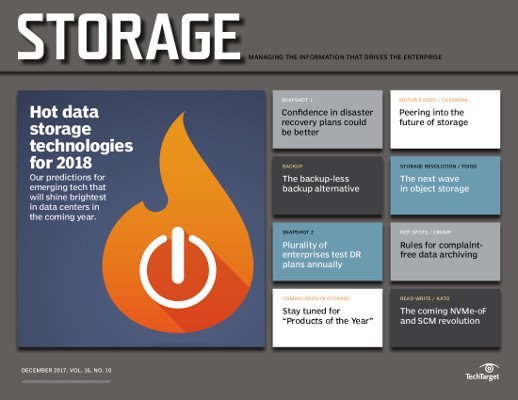 Snapshot of top 2018 backup tech: CDM, complaint-free archiving, ransomware detection vendors
The SearchStorage.com team names the most promising ransomware detection products, 4 rules for complaint-free archiving, how to use copy data management for effective recovery, and more. Download your e-zine copy here.

By submitting your personal information, you agree that TechTarget and its partners may contact you regarding relevant content, products and special offers.

You also agree that your personal information may be transferred and processed in the United States, and that you have read and agree to the Terms of Use and the Privacy Policy.

Toronto-based Asigra said it is seeking damages in a Toronto court for libel and misleading advertising against ROBODRS LLC, its CEO Ron Roberts and ROBOBak's public relations firm MMI Communications, Inc.

Asigra's complaint centers on two press releases ROBObak issued last month. Asigra claims the releases included "false and misleading statements disparaging Asigra's products and services ... [and] Asigra's relations with its customers," adding, "RoboDRS LLC refused to remove the offending press releases even after Asigra Inc. gave notice of its intention to sue for libel."

The first release in question was issued July 21 by ROBObak, announcing a "so long, Asigra" trade-up to its product.

"What's that, Asigra customers?" the press release began. "Fed up with service requests that take weeks to fulfill? Blindsided by double-digit price increases for existing products that hit you from out of the blue? Looking for another way to protect your corporate-critical data that won't leave you seething in anger?"

ROBObak followed with a July 30 press release detailing the case study of an MSP that switched from reselling EMC's MozyPro online backup service to hosting ROBObak's software for his customers. The release claims the MSP found ROBObak "with the help of a top executive at Asigra, a ROBObak competitor." An email to the media accompanying the press release noted "He [the managed service provider CEO] contacted Asigra, who recommended ROBObak (honest)."

The MSP in question, Wade Weppler, CEO of WW Works Inc., spoke with SearchStorage.com last week and said he inquired about ROBObak when he contacted Asigra for a quote.

Weppler said an Asigra representative then gave him contact information for ROBObak, but did not recommend the rival service. "He said he was so confident in his product that I would be back," Weppler said. "He brought up other competitors, too."

Asigra and ROBObak met Weppler's request for proposal (RFP) criteria and were similar in features and functionality. He said he chose ROBObak because it cost less.

According to Taneja Group analyst Eric Burgener, ROBObak has been attacking Asigra's market share in remote office and MSP backup on price. "An Asigra deployment can be upwards of $100,000," Burgener said. "ROBObak has come up with an entry-level package that's significantly cheaper, and Asigra has left itself open to that by not responding with a lower-priced offering."

Asigra identifies ROBObak CEO Roberts as a former distributor of Asigra's software products. "The products are very similar, but ROBObak must've been careful about ensuring there wouldn't be [patent-infringement] problems," Burgener said.

Asigra officials declined to answer questions about the suit, saying they are prohibited from discussing it further under Canadian law. MMI Communcations president Steve Friedberg also declined to comment on behalf of ROBObak and his company.
Dig Deeper on Disk-based backup