News
Stay informed about the latest enterprise technology news and product updates.
Quantum gives DXi7500 deduplication system a tuneup
Seeking to deduplicate data more efficiently across sites and storage tiers, Quantum upgrades the software and bumps up capacity for its DXi7500 disk backup device.
Quantum Corp. today expanded capacity of the DXi7500 data deduplication disk backup box and upgraded the software to make for more granular replication and better application integration.

Download this free guide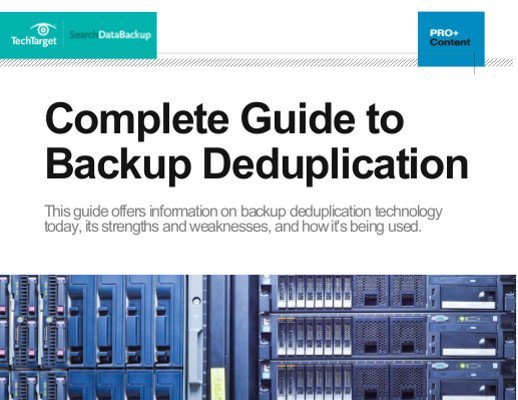 Free Download: Complete guide to backup deduplication
Access all of the 31 articles in our Data Deduplication Essential Guide by downloading our comprehensive PDF version so that you can access all of this expert content in one, easy-to-read resource.

By submitting your personal information, you agree that TechTarget and its partners may contact you regarding relevant content, products and special offers.

You also agree that your personal information may be transferred and processed in the United States, and that you have read and agree to the Terms of Use and the Privacy Policy.

Quantum added support for 1 TB SATA drives -- the previous high was 750 GB -- to bring the maximum capacity for the DXi7500 to 220 TB. The DXi 7500 hardware is based on a system from OEM partner LSI. Quantum is now supporting double-parity RAID 6 technology to better protect the larger drives.

On the software side, Quantum added features to further improve its replication, as well as support for Symantec OpenStorage API (OST) and Oracle RMAN, application-specific integration with tape drives, expanded command-line scripting and enhanced network and port management capabilities.

"We're adding things that make it easier to dedupe across multiple sites and multiple tiers and better integrate with backup applications," said Steve Whitner, Quantum's product marketing manager for its disk product platform.

Quantum began shipping its enterprise data deduplication system last June. While the DXi7500 previously replicated data for entire partitions, it now can replicate data on cartridges (VTL) or at the file (NAS interface) level and restore data from cartridges or in a file directory while continuing to replicate.

OST support means when DXi7500 customers use Symantec NetBackup Media Server, NetBackup can synchronize two instances of the data independently so they can be managed and restored separately on different systems. Data Domain and FalconStor previously announced support for OST with their data deduplication products. Quantum also claims the DXi7500 can increase its deduplication ratio up to four times when used with Oracle RMAN by separating metadata from data.

Quantum wants tape, disk to co-exist

Unlike its major deduplication rivals, Quantum is also a tape vendor and it is also taking steps to better integrate deduplicated data with tape backup.

The DXi7500 now supports application-aware tape creation through EMC NetWorker, a feature it previously only supported with Symantec NetBackup. This capability lets NetWorker track multiple copies of the same data on disk and tape, and customers can set different expiration policies on each set. Quantum also supports Shadow Tape Creation for CommVault Galaxy, Heweltt-Packard DataProtector and IBM Tivoli Storage Manager, which lets those applications see a virtual copy of data and keep a physical copy for restores directly through the backup app.

The new CLI will let customers script processes, and enhanced port management allows them to separate backup, replication and management tasks on individual ports.

Taneja Group analyst Eric Burgener says Quantum has broken little new ground with its upgrades, but it's important to integrate deduplication with replication and other features.

"None of the items look huge on their own, but they make it easier to manage," Burgener said. "Deduplication and replication go together well. They let you move much larger data sets out without having to buy additional bandwidth. Nobody just backs up data anymore, they always want to move it out somewhere else."

The new features are available from Quantum's DXi7500 enterprise system and its midrange DXi7500 Express system now. EMC, which OEMs Quantum dedupe software, is expected to offer the upgraded software with its disk libraries but hasn't announced the timing.
Dig Deeper on Data reduction and deduplication