News
Stay informed about the latest enterprise technology news and product updates.
Tandberg Data releases LTO-5 tape libraries and other data backup news
This week's data backup and recovery news in brief: Tandberg Data releases LTO-5 tape libraries and autoloaders, AppAssure releases Replay version 4.3 for Hyper-V; and more.
The following is a compilation of the latest data backup news.
Tandberg Data releases LTO-5 tape libraries and autoloaders
Tandberg Data released a new family of tape libraries and tape autoloaders, the StorageLoader and StorageLibrary, which are based on LTO-5 tape technology. According to Tandberg Data, with LTO-5 technology, this new series will allow users to shorten backup windows, simplify data storage management and potentially reduce costs of backups and data archives.

Download this free guide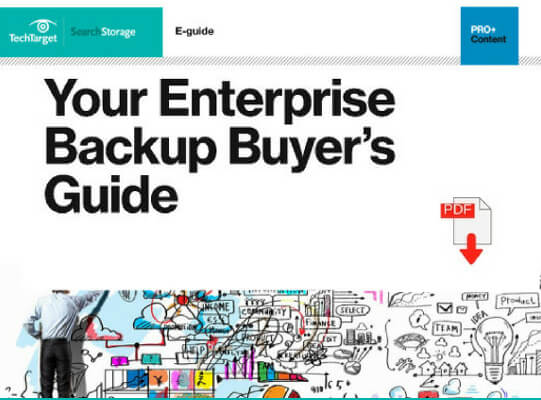 Which backup software is right for your business?
"Do I still need an enterprise-level backup software app? How can I prepare for the top challenges I may encounter when buying restore software? Which products should be on my radar?" You'll find the answers to these queries and more, in this free, downloadable PDF.
The Tandberg Data LTO-5 autoloaders and tape libraries will be available in June 2010. Pricing for the StorageLoader starts at $5,200.
AppAssure releases Replay version 4.3 for Microsoft Hyper-V
AppAssure Software released version 4.3 of Replay, a data backup and disaster recovery product for Microsoft Hyper-V. According to AppAssure, Replay performs fast backups and restores from hosts, virtual machines (VMs) or specific files within virtual machines. Other features of Replay include the ability to reduce disk space with data deduplication, the elimination of backup windows, reduced server down-time, recovery time objectives (RTOs) of 15 minutes or fewer and low bandwidth requirements for offsite disaster recovery (DR).
Data Robotics integrates Drobo FS with Apple Time Machine
Data Robotics Inc. announced that it has integrated Drobo FS, a file sharing tool, and Apple Time Machine, an automated backup software program. The new integration will offer Mac users scalable shared data storage and backup.
Benefits of Drobo FS and Time Machine include the following: the ability to set Time Machine capacity limit, customizable data storage using an open-source platform, self-healing storage technology, single and dual drive redundancy and five drive capacity with the ability to expand to 10 TB.
Users approve TwinStrata's CloudArray cloud storage software
TwinStrata Inc. announced user approval and validation of cloud storage products for Microsoft Exchange 2010 and Oracle RMAN, which are based on TwinStrata CloudArray software. CloudArray is designed to enable storage clouds to help companies solve problems related to the growth and protection of their data. According to TwinStrata, CloudArray customers have reported benefits from using this software including better mapping of their IT objectives, better response times and better IT cost controls.
CloudArray features include cloud storage management in private and public clouds and intelligent caching.
Cbeyond partners with Mozy to provide cloud-based backup to SMBs
Cbeyond Inc. announced that it has partnered with EMC Corp. Mozy to provide cloud-based backup and online data storage services to small- to medium-sized businesses (SMBs). The Secure Backup Service allows users to back up their data by downloading their software and connect the Cbeyond network. Cbeyond will then encrypt the files and prepare them for long-term storage, schedule automatic backups and set email alerts for better data management.
For more information, check out last week's data backup news.
Do you have data backup and recovery news to share with us? Email the editors of SearchDataBackup.com.
Dig Deeper on Tape backup and tape libraries