darren whittingham - Fotolia
News
Stay informed about the latest enterprise technology news and product updates.
HPE partnership with Cohesity blossoms to OEM deal
The Cohesity data management platform will be delivered through HPE DL380 and Apollo servers, thanks to the strengthened HPE partnership, marking Cohesity's first OEM deal.
Hewlett Packard Enterprise's partnership with Cohesity has blossomed into an OEM deal.
HPE today said its customers will be able to order servers loaded with Cohesity data management and backup software. Beginning in early 2019, customers will be able to buy HPE ProLiant DL380 and HPE Apollo 4510 servers with Cohesity DataPlatform software installed.
In this HPE partnership, Cohesity's software is directly installed on HPE's servers. Cohesity DataPlatform is a hyper-converged secondary storage platform that consolidates applications, including data protection and backup, archiving, file and object services, test/dev and analytics. Cohesity currently only sells its software integrated on its own branded appliances based on x86 hardware.
Cohesity was already part of the HPE Complete reseller program, which allows HPE to validate and stamp a seal of approval on third-party products.
Because this is basically software that runs on our hardware, it's very different from what I would call a traditional, legacy way of data protection.

Ivan Iannacconevice president and general manager, HPE 3PAR
However, this HPE partnership extends beyond that.
Sanjeev Desai, senior director of solutions marketing at Cohesity, based in San Jose, Calif., said this is Cohesity's first OEM deal. The vendor launched in 2015, and it has raised $410 million in venture funding.
"This significantly streamlines customers' purchasing, deployment and support experience through a single trusted partner," Desai said.
HPE partners with backup vendors, such as Veeam and Commvault. Ivan Iannaccone, vice president and general manager of HPE 3PAR, said the Cohesity deal is different, because HPE will sell Cohesity software on HPE's servers.
"Because this is basically software that runs on our hardware, it's very different from what I would call a traditional, legacy way of data protection," Iannaccone said.
The joint product resulting from the HPE partnership will likely boost sales and benefit both companies, according to Steven Hill, senior analyst at 451 Research.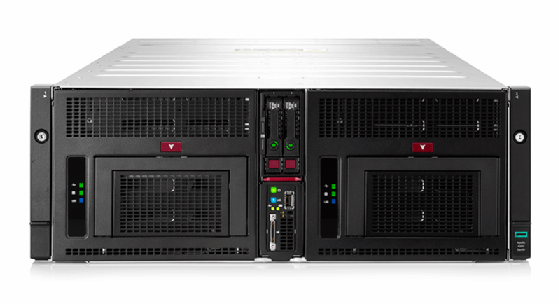 "We've found that a number of software-defined storage customers are more comfortable buying storage as preintegrated appliances, even when it's available as software only," Hill said. "It's an easy-button approach that's increasingly appealing to companies who may not have the time or technical resources to do it themselves."
Hill also said Cohesity's approach to unstructured data management adds capabilities previously lacking in HPE's storage portfolio. HPE sold its Data Protector backup software, along with the rest of its software business, to Micro Focus for $8.8 billion in 2017.
"I think the expansion of the HPE-Cohesity relationship is a step in the right direction for both companies," Hill said.