Share this item with your network:
Managing and protecting all enterprise data

Fotolia
Data backup options lag, yet CDP adoption still lacking
Data backup options that call for protecting data created by 21st century apps with 20th century tools just won't work.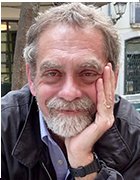 By
March 31 was World Backup Day -- and hopefully by now you're rested up and recovered from all the partying and celebratory hijinks. The funny hats have been put away 'til next year, the "backing up is easy, restoring is hard" T-shirt is back in the drawer and that hangover from toasting incrementals and synthetic fulls is just about gone.
What? You didn't party like it's 1999 to celebrate World Backup Day? What a shame to miss such a momentous event. But I bet your company is backing up like it's 1999. Because that's pretty much what most companies are doing these days -- using essentially the same data backup options, processes and products to protect data that they did a couple of decades ago.
Backup is still backup
For the last few years, much of the buzz around the data center has been about transformation -- virtualizing everything but the water cooler, and creating an agile environment that turns on a dime to help the company make a buck.
Technologies are evolving, software and hardware are being recalibrated to serve the new world order. But backup is still backup. Most companies are still messing around with the same data backup options; you know, the weekly fulls and daily incrementals. And backup admins' eyes are glued to the clock as they pray that the backup will wrap up before the employees who keep regular hours punch the clock in the morning.
And it's going to get worse. We've only begun to scratch the surface of Internet of Things and big data analysis, and storage operations are already starting to get overrun with tons of new data. More and more stuff is being collected and saved and poked and prodded and analyzed. The issue isn't just where you're going to put all that stuff, but how are you going to protect it to make sure it's actually there when you need it. And the data is going to get bigger and bigger…
If even a fraction of that data has to be backed up, it's clear that the data backup options we use today just aren't going to cut it for much longer.
Our storage surveys show that the average company has 1.4 petabytes of data stored on disks, flash, tape, optical, cloud -- whatever. That's the average. Larger companies have more than 4 PB of data on all those different types of media. Obviously, a lot of that is archival and may never be touched again. But if even a fraction of that data has to be backed up, it's clear that the data backup options we use today just aren't going to cut it for much longer.
Swapping up for a beefier backup app isn't easy, either. Backup software has that nasty tendency to store your data in its proprietary format. So when a company brings in a new backup app, you can bet it's the beginning of a long, long relationship.
Options aplenty, changes rare
Even if you decide it's time for a change and are willing to migrate backed up data to a new app, or to just leave it alone and hope you never need it, the alternatives are mindboggling. Take a look at Dell's menu of data protection software, for example. Dell's been something of a backup app pack rat over the past few years and now offers NetVault Backup, vRanger and Rapid Recovery (nee AppAssure). And that's pre-EMC acquisition, which will add Avamar, NetWorker, RecoverPoint and Mozy to the mix.
That's a lot to choose from, but the truth is, few of those data backup options will likely change the way a company approaches backup. Today, the focus is largely on copy data management, the process of keeping tabs of the copies of data that backup apps produce and, more importantly, reducing the number of copies. That's great, too, and certainly something that most data centers need.
There's also been some buzz around flat backups or so-called backup-less backup. Flat backups use snapshots and replication to try to eliminate backups. It works okay in some cases, but you still need some way of managing and cataloging snapshots, and application awareness is sometimes an issue as well. And since snaps are local, you need to replicate them to another system -- and then be able to rebuild and restore them. The bottom line is that it's a decent alternative for some environments but -- at least in its present state -- isn't likely to nudge backup apps out the door anytime soon.
Is CDP the answer?
So what's really needed is a new technology that doesn't use a batch backup app at all and that doesn't rely on snapshots or replication. Something that is so much in the background that it becomes transparent -- as in, never see it, never worry about it.
I'll dub that new tech Instant Information Safeguarding and Retrieval -- or IISR. IISR will capture every bit of data as it's created and immediately ship it to a backup target on the other side of the data center, across town or to a cloud storage service. It will happen instantaneously, and the data will be left in its original format, so that when it is needed again, it can be instantly retrieved and used without requiring any special software.
Given the shortcomings and frustrations related to traditional data backup options, it's puzzling why we haven't seen more products that do true CDP.
Hold it.
I think I just described continuous data protection -- or CDP. What we need is here already -- and it even comes with its own cool acronym. And it's really a pretty old tech, after all.
Given the shortcomings and frustrations related to traditional data backup options, it's puzzling why we haven't seen more products that do true CDP. It could be built into storage systems, server OSes, array OSes, applications, hypervisors -- just about anywhere that data passes through or where there's an API that can be tapped.
So maybe it's time to dust off CDP and give it another try. And maybe when World Backup Day 2017 rolls around, we'll really have something to celebrate.
Next Steps
Address the data backup challenge of endpoint protection
Data backup strategies for laptop protection
The cloud emerges as a backup and recovery platform
Dig Deeper on Backup and recovery software