Share this item with your network:
Managing and protecting all enterprise data

filograph - Fotolia
Data protection vendors fight for cloud storage title
Though major cloud storage service providers like AWS, Azure and Google lead on price, they may be lacking for data protection services.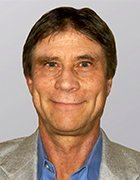 By
Cloud storage is becoming more popular, with total capacity growing by double-digit percentages every year. With costs as low as $0.01 GB/month from vendors such as Amazon, Google and Microsoft, it's affordable and readily accessible.
But the big players aren't the only game in town if your primary needs are data protection and disaster recovery. Backup is still the prevailing use of cloud storage, and many traditional backup appliance vendors now provide their own cloud storage services. These smaller data protection vendors are surprisingly competitive with the hyperscale providers when total cost is considered, but they tend to focus on service and added-value functionality, instead of competing on cost alone.
With the hyperscale cloud storage vendors, in addition to the ongoing cost of storage, you'll also pay network egress fees as high as $0.23/GB and data retrieval fees which vary widely, but tend to average about $0.01/GB. These costs escalate as you store and use more data. So, it's important to understand your data usage patterns when evaluating whether or not it's beneficial to go with one of the major players.
Some data protection vendors may not actually own and operate their own cloud -- than broad disappointment with the product category. some have chosen to partner instead of setting up their own data centers -- but they all compete by offering a service model that's a natural extension of their basic business. Prices vary among vendors, but tend to run in the range of $0.10 to $0.15/GB/month. Typically there aren't any egress or data retrieval fees, so your bill is usually more predictable than one from a hyperscale vendor.
Vendor cloud advantages
A key advantage of using a data protection vendor's cloud is that it was built specifically for data protection and DR. With enormous economies of scale, the big cloud vendors can offer very competitive prices, but their clouds are also designed for general-purpose uses. However, the big cloud vendors can offer multiple data center locations around the world, which some data protection cloud vendors are unable to do.
Many data protection vendors also allow spinning up virtual machines in the cloud so operations can continue remotely while the local site is rebuilt.
Data protection vendors generally offer two levels of service. The first is basic "archiving" which is offsite storage capacity for the long-term retention of backup copies. To distinguish this offering from the more generic storage offered by the hyperscale providers, the archiving providers usually offer a retention service that allows customers to easily manage daily, weekly, monthly and yearly backups. And many data protection vendors offer a physical cloud seeding option to avoid having to move the initial data set over the wire.
The next service level addresses DR requirements. First off, replication copies local backups to the cloud where they can be accessed in the event of a failure. When a DR event occurs, a customer simply restores the appropriate backup data from the cloud and starts running again. Many data protection vendors also allow spinning up virtual machines in the cloud so operations can continue remotely while the local site is rebuilt.
When a user needs to download a lot of backup data to get their site back up and running, RTOs can stretch into days or weeks. To get around this problem, vendors of purpose-built backup appliances such as Datto and Unitrends give customers the option of having a replacement appliance with the customer's data pre-loaded and shipped overnight to the downed site for quicker recovery.
Test your DR plan frequently
Knowing that a DR plan will work when you need it most is critical, and you can only ensure that if you test the environment frequently. Data protection cloud vendors generally allow users to manually spin up and test VMs in the cloud. The better providers streamline the process by providing an automated method for testing VMs.
Cloud storage is a big market and there's room for many players with different business models. When choosing a cloud provider, keep in mind that there are specific tools for specific jobs. hyperscale cloud vendors unquestionably provide the lowest cost for a stored bit, but when viewed holistically in terms of total cost, functionality specific to data protection and DR and white-glove service, especially during a disaster, some data protection vendors offer services that are far superior to those from the hyperscale cloud vendors.
BIO: Jim Whalen is a senior analyst and consultant at Taneja Group with a focus on data protection.
Next Steps
The perils of protecting data in data centers
ROBO data protection strategies
Data protection policy policing proves problematic
Dig Deeper on Cloud backup