Share this item with your network: BACKGROUND IMAGE: iSTOCK/GETTY IMAGES
Managing and protecting all enterprise data

iSTOCK/GETTY IMAGES
Evaluate
Weigh the pros and cons of technologies, products and projects you are considering.
Mend traditional data protection methods with new technology
Getting the redundancy out of data protection methods may require tools that don't yet exist.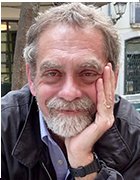 By
Getting the redundancy out of data protection methods may require most storage shops to find the right parts and then cobble them together to make them work.
Not too long ago, if you peeked into a data center in the wee hours of the morning, you would likely see sweaty backup admins shoveling coal into fire-breathing furnaces powering tape libraries, and struggling to keep up with obstinate backup apps while watching the backup window slowly close.
With that bit of hyperbole I might end up getting my poetic license revoked, but my point is serious: A lot has changed in data protection methods in a relatively short period of time, and thankfully so. But, as usual when we talk about storage, it's a good news/bad news story.
The good news is that while most of the old and familiar methods and processes of protecting data just can't cut it anymore -- at least not consistently enough to rely upon -- and new technologies have arrived to help. Virtualized servers and desktops, save-everything-forever retention policies, mobility, big data and so on are all wreaking havoc on old-school weekly fulls and daily incrementals backup regimens.
If that wasn't enough change, what we used to think of as best practices for safeguarding the corporate family jewels may not be the "best" after all. For years, we faithfully followed the tenet that backup, disaster recovery (DR) and archive are very separate and distinct practices that warrant their own processes, tools and infrastructure. But we now understand that a more holistic view of data protection is better -- one that preserves the unique requirements of backup, DR and archive, but also eliminates some of the redundancy that resulted in companies trying to manage dozens of copies of the same data.
Remember, that's the good part of this story. It's nice to know that in today's petabyte environments streamlining processes and avoiding duplication make plenty of sense.
The bad news is that the new data protection toolkits are still kind of all over the place, requiring a fair amount of DIY dexterity. That's not to say the technologies are lacking; dedupe makes short shrift of the mountains of data we all hoard, and while continuous data protection (CDP) never caught on as a method of replacing backup windows with continuous backup, near-CDP techniques that integrate VSS-based snapshots with backup application catalogs are gaining interest.
But one area that's not getting enough attention is archive. It might not be the most exciting tech topic around, but an effective archiving process can often do more to ease the backup burden than dedupe, CDP or pretty much any other data protection technology. The idea, of course, is to get the stuff that's no longer actively accessed off production disks and tuck it away somewhere safe where, with search and e-discovery tools, arcane bits and bytes can be ferreted out and accessed when the lawyers come knocking. In the meantime, you can lighten the load on the backup app because it no longer has to bother with all that old stuff. The problem is that archive hasn't been integrated all that well in most backup environments because the tools themselves don't work together very well and/or the storage team is still grappling with the idea of holistic data protection. But even with the right tools and the appropriate awareness, the big data juggernaut, with its insatiable appetite for data, can easily derail good data management.
Another hole -- and an ever-widening one -- in most companies' data protection schemes is mobile data backup. Our surveys show that few companies give mobile backup much attention; consistently, approximately 70% of respondents say they're doing nothing to back up users' tablets and smartphones, and another 10% say they let users do their own backups. That lack of interest is matched by the lack of available product choices, with only a handful of backup apps -- whether full-featured or mobile-specific -- on the market today. Vendors seem wary of committing time and money to developing mobile backup apps and, so far, users don't seem interested in tapping into their budgets for those apps either.
Maybe the cloud is the answer. For mobile backup, it appears the cloud is the preferred option to buying a mobile-only app or using the mobile features of their main backup application.
Cloud backup can certainly be an appealing alternative, but our survey data suggests most companies are still only dabbling in cloud-based data protection. Part of the problem is, once again, integration, as few IT outfits want to manage ever more data protection silos.
Traditional data protection is broken but the technologies that can be used to mend it are, for the most part, here now. The challenge for most shops is finding the right parts and then cobbling them together to make them work. While the goal may be to approach backup, DR and archive as parts of a data protection continuum, some efforts may be thwarted by the lack of effective tools built with that principle in mind. Hopefully, not too much data will slip through the cracks while vendors (and users) get their acts together.
About the author:
Rich Castagna is editorial director of TechTarget's Storage Media Group.
Dig Deeper on Archiving and backup