Share this item with your network: BACKGROUND IMAGE: iSTOCK/GETTY IMAGES
Managing and protecting all enterprise data

iSTOCK/GETTY IMAGES
Manage
Learn to apply best practices and optimize your operations.
Take a hybrid approach to data storage protection
The old fundamentals of data storage protection that required separate processes for backup, DR and archive can't keep up with today's data capacities.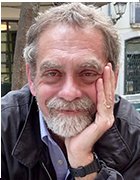 By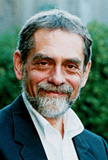 The old fundamentals of data storage protection that required separate processes for backup, DR and archive can't keep up with today's data capacities.
For years, I've been among those promoting a best-practices approach to data storage protection that made clear distinctions among the processes and data related to backup, archive and disaster recovery (DR). Our articles here in Storage magazine more often than not followed the same track, addressing each of these activities separately much more frequently than as connected processes.
I still believe those distinctions are important to maintain. You copy data on a daily (or more frequent) basis to ensure that if a file gets deleted or corrupted you can easily retrieve a copy that's a duplicate or at least a relatively recent version. That's backup. Then there's data you replicate so that if your company's primary systems become unavailable because of a storm, fire or any other system-crippling occurrence, you'll be able to start up at least some of your key applications so business can continue as near to normally as possible. That's DR or business continuity. Finally, you probably also make copies of data that your company doesn't need right now, but is bound by law or internal policy to hold onto -- just in case it's ever needed -- and that's archiving.
At its most basic level, each of those data protecting functions requires making a copy of data and putting it somewhere besides the primary storage on which it was created and where it's still accessed. So, you could argue that treating backup, DR and archive as separate operations will result in redundant copies that need to be tracked, maintained and kept up to date. That's true, and probably the biggest reason why so few companies hew to the practice of isolating each data storage protection activity. And those companies that wanted to were often thwarted by staggering data growth and the complexity of dealing with three distinct processes with short staffs and limited budgets.
Still other companies took a "leave well enough alone" approach and continued with a fairly dysfunctional data protection process that treated backup and DR as equivalents, and considered their dusty old backup tapes an "archive."
Both of these approaches are likely to fail at some point, possibly with disastrous results. So what's needed is something that reduces the number of copies of data floating around, is a lot easier to maintain and can integrate easily into the overall storage management process.
So while a new methodology and maybe even some new tools to put it in motion are required, we need to remember that a few basic rules will still apply. There are still very different reasons for copying data for backup, DR and archive, and there are very different reasons and methods of retrieving that data. So any kind of hybrid data storage protection system has to meet the specific needs of each recovery scenario. Archiving should be considered more of a data preservation process that removes unused data from primary systems, effectively paring the amount of data that gets copied for backup and DR purposes.
It's possible that a single copy of data may suffice for both backup and DR, assuming the specific recovery tools are still available. You'll still need to be able to restore single files for routine recoveries from daily backups and have the ability to fire up new virtual servers to access production data from a remote site so that critical apps can continue to run even if the data center is out of commission. The data must also be copied to a remote site frequently enough so that it can be rolled back to a known, stable state if primary data becomes corrupted.
The good news is that a growing number of software and hardware vendors are developing products that meet these new requirements -- no sacrifice when it comes to functionality, but with a simpler and less redundant process for copying data.
Startup Actifio touts its "virtual copies" approach, which reduces the number of copies of the same data that must be maintained for various purposes. The company claims its Actifio Protection and Availability Storage (PAS) product can make managing copies much easier while saving on disk capacity. But more established vendors are also addressing the data protection sprawl issue. CommVault has built a variety of protection apps on a common platform that makes each process easier to manage; avoids duplication; and even allows searching across data stored for backup, DR or archive. Symantec and other backup vendors offer similar functionality, and hybrid data protection is clearly the direction the industry is headed.
It all makes sense, and represents a break from traditional methods that have become less realistic and more expensive as the amount of data we store continues to grow. But it also makes sense to approach hybrid data storage protection with some caution; make sure that as you cut down the number of copies of data you retain, you still have sufficient and available tools to meet your RTOs and RPOs.
About the author:
Rich Castagna is editorial director of TechTarget's Storage Media Group.
Dig Deeper on Archiving and backup