Evaluate
Weigh the pros and cons of technologies, products and projects you are considering.
Virtual tape libraries vs. disk-to-disk backup in small business storage environments
SMBs have several disk backup options to choose from. Which is more popular, VTLs or disk-to-disk backup?
Disk-based backup is popular in small- to medium-sized businesses (SMBs) for data backup and recovery. SMBs have several disk options to choose from for their data backup environment such as virtual tape libraries (VTLs) and disk-to-disk (D2D) backup.

Download this free guide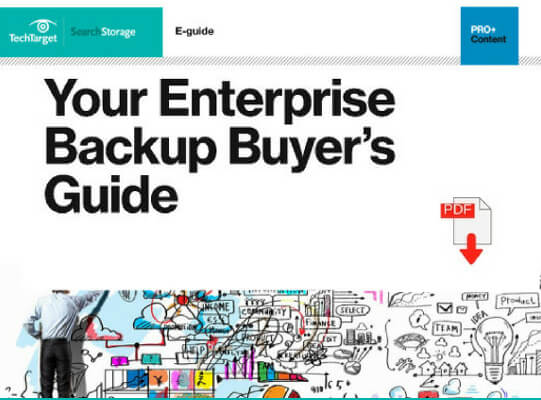 Which backup software is right for your business?
"Do I still need an enterprise-level backup software app? How can I prepare for the top challenges I may encounter when buying restore software? Which products should be on my radar?" You'll find the answers to these queries and more, in this free, downloadable PDF.
Both virtual tape libraries and disk-to-disk backups are frequently packaged together with data deduplication. The difference between the two disk-based backup technologies is that a VTL has additional technologies in it to emulate the physical actions of tape, such as tape drives or tape media. Whereas a disk-to-disk backup platform acts as a network-attached storage (NAS) device that can be mounted with a storage of backups. Both will typically attach to a backup media server and be managed by that media server.
But what's the more popular disk-based backup option for small business storage environments, virtual tape libraries or disk-to-disk backup? What are the pros and cons of each? And how does data deduplication differ between VTLs and disk-to-disk backups?
Jeff Boles, senior analyst of validation services at the Taneja Group, answers these questions in the podcast below.
For more information on virtual tape libraries and disk-to-disk backup for SMBs:
Dig Deeper on Disk-based backup