What do you know about tape backup technology and archiving?
Tape backups are nothing new, but the technology has surprising staying power. Take this quiz to see how much you really know about this storage staple.
Tape is a storage standby, and while there may be debates about how much life it has left, tape is still around. Just what is it about tape backup technology that has kept it relevant for so long? There are a number of possible factors. Tape backups are a reliable form of data protection and are even found in other areas of storage you might not expect.

Download this free guide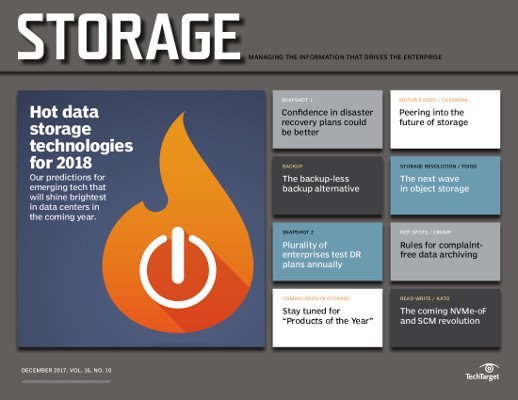 Snapshot of top 2018 backup tech: CDM, complaint-free archiving, ransomware detection vendors
The SearchStorage.com team names the most promising ransomware detection products, 4 rules for complaint-free archiving, how to use copy data management for effective recovery, and more. Download your e-zine copy here.
Whether you're a tape backup technology expert or just discovering that a tape library doesn't actually contain books, take the quiz below to test, refresh or strengthen your knowledge.