RAID-4: Dedicated parity disk
RAID-4: Dedicated parity disk
If your answer was RAID-4, you are correct!
Dedicated parity disk. In this array, there is a set of data disks, plus one extra disk that is dedicated to managing the parity for the data on the other disks. Since all writes must go through the parity disk, that disk becomes a performance bottleneck slowing down all write activity to the entire array.

Download this free guide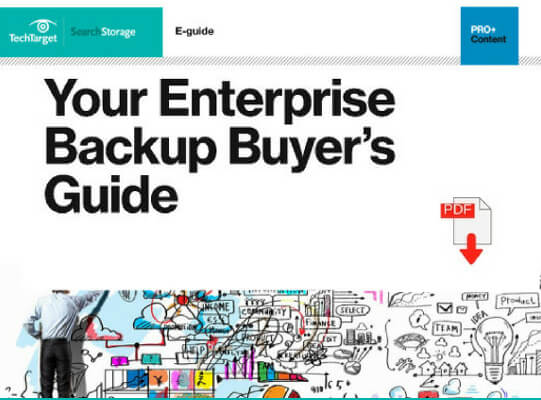 ATTN: Which backup software is right for your business?
"Do I still need an enterprise-level backup software app? How can I prepare for the top challenges I may encounter when buying restore software? Which products should be on my radar?" You'll find the answers to these queries and more, in this free, downloadable PDF.
Dig Deeper on Disk-based backup