 BACKGROUND IMAGE: iSTOCK/GETTY IMAGES
Managing and protecting all enterprise data

iSTOCK/GETTY IMAGES
Manage
Learn to apply best practices and optimize your operations.
Tape price hikes looming
In the coming months, expect to pay more for tape cartridges.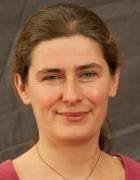 By
This article first appeared in "Storage" magazine in their December issue. For more articles of this type, please visit www.storagemagazine.com.
What you will learn from this tip: How much you'll pay for tape this year -- and why it's probably still worth it.
---
In the coming months, expect to pay more for tape cartridges. As soon as this month, tape media manufacturers are expected to increase prices on midrange tape media ( DLT, SDLT, LTO and DDS) by approximately 5% to 10%.

Maxell was the first to announce price increases. Since then, Fujifilm, Imation and TDK have reportedly informed their customers that they will follow suit.

Those price increases should make their way to consumers quickly, says Rich Gadomski, Fujifilm vice president of marketing for the Recording Media Division. "It's a good time to spend your budgets," Gadomski says. "By December 31st," he adds.

Nor are prices likely to fall any time soon. One of the reasons cited by tape manufacturers for increased media prices is the rising cost of petrochemicals. "In the past, oil used to spike to $28 per barrel, and then fall back down to $20," recalls Gadomski. "But those days are over." These days, oil sells for about $50 a barrel. "This is a long-term issue," he says.

Oil prices aren't the only thing to blame. Kevin Daly, CEO at disk-backup vendor Avamar Technologies, and formerly CTO at Quantum Storage Solutions Group, thinks increased R&D costs are cutting into tape media margins. "Tape is nearing its peak -- it's hard to improve on its performance," he says. In the long term, will this price increase have any effect on storage professionals' tape-buying habits? Will costlier tape entice them to try disk-based data protection technologies?

The tape industry doesn't think so. "I don't expect the increases will be that dramatic -- the cost advantages of tape will still be there," says Gadomski. He points to research published last month by the Tape Technology Council (TTC) that examines the total cost of ownership of tape vs. disk. Not surprisingly, the TTC found that when factors such as power consumption and floor space are considered, tape-based systems do exceedingly well compared to disk-only data protection solutions. TTC members include Fujifilm, IBM, Imation, Maxell, Quantum, Sony Electronics, StorageTek and TDK.

Bob Abraham, founder of Freeman Reports, an analyst firm that tracks the tape industry, believes that as storage buyers move up the technology chain from say, LTO-2 to LTO-3, they will perceive the price increases as slightly less dramatic cost-per-gigabyte improvements. "It's just a ripple," says Abraham.

But Daly sees the media price increase as a sign of tape's inevitable -- if distant -- demise. Just like the small physical hole that signals to the drive that the cartridge is coming to the end of the reel, Daly believes that this "is an end of tape signal."

For more information:

Tip: How long does tape last, really?

Tip: Seven ways to minimize tape failure

Tip: Tape prices are going up: What will it mean to you?

About the author: Alex Barrett is "Storage" magazine's trends editor.

Dig Deeper on Tape backup and tape libraries