Data deduplication technology tutorial: A guide to data deduping and backup
In this data deduplication technology tutorial, learn about what to look for in a data dedupe product, inline vs. post-processing dedupe, and global deduplication in backup.
By Dave Raffo, Senior News Director
Data deduplication is now a common feature across all disk backup products, with practically every major enterprise data storage vendor offering at least one data deduplication product.

Download this free guide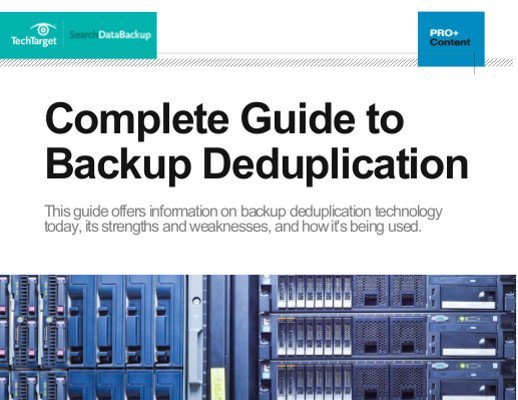 Free Download: Complete guide to backup deduplication
Access all of the 31 articles in our Data Deduplication Essential Guide by downloading our comprehensive PDF version so that you can access all of this expert content in one, easy-to-read resource.
By submitting your personal information, you agree that TechTarget and its partners may contact you regarding relevant content, products and special offers.
You also agree that your personal information may be transferred and processed in the United States, and that you have read and agree to the Terms of Use and the Privacy Policy.
But a wide choice of data deduplication options require more homework and more decisions on your part -- do you want target-based data dedupe or source-based data dedupe? What's the difference between inline and post-processing deduplication? Should you go with a virtual tape library (VTL) or network-attached storage (NAS)? And will your backup load require global deduplication?
In this data deduplication technology tutorial, we look at all of those alternatives and take a look at some of the most significant deduplication backup products. Learn about global data deduplication, what to look for in a data deduplication product, inline vs. post-processing deduplication, and more.
Editor's Tip
Start with the first part of our data dedupe tutorial, and learn about the importance of global data deduplication.
Dig Deeper on Data reduction and deduplication