Enterprise-class disk array specifications
The following product snapshots highlight key specifications for a cross-section of enterprise-class disk array systems.
Disk arrays don't just supply primary storage for enterprise users and applications; arrays are also increasingly popular backup targets, leveraging the performance and reliability of Fibre Channel or SAS disk to protect mission-critical data. Arrays are also important nearline storage systems using low-cost, high-capacity SATA disk for replication and backup tasks. Enterprise-class disk arrays are noted for their huge storage capacities which can range from tens of terabytes (TB) into the low petabytes (PB). Enterprise arrays also offer powerful connectivity to the enterprise SAN using dozens of Fibre Channel ports, resulting in data throughput rates exceeding 60 GB/s. Other features include high availability, high reliability, disk hot swapping, storage tiers within the array, and support for automation tools that streamline management tasks. The following specifications are current as of November 2007.

These specifications are periodically updated, and vendors are welcome to submit their updates and new product specifications to sbigelow@techtarget.com.

Download this free guide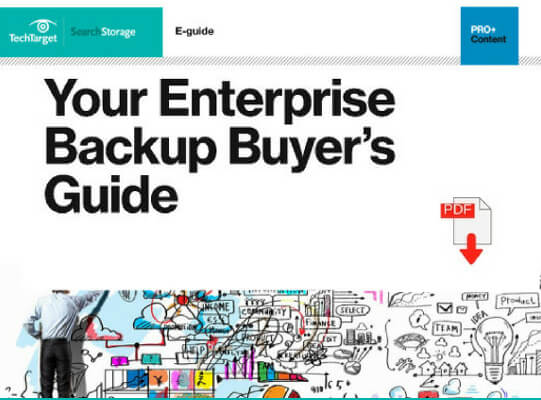 ATTN: Which backup software is right for your business?
"Do I still need an enterprise-level backup software app? How can I prepare for the top challenges I may encounter when buying restore software? Which products should be on my radar?" You'll find the answers to these queries and more, in this free, downloadable PDF.
Go to the first product snapshot, or select the desired product below:
Dig Deeper on Disk-based backup