Evaluate
Weigh the pros and cons of technologies, products and projects you are considering.
Evaluating remote data backup and recovery options
In this tutorial on remote data backup and recovery, learn about in-house remote data backups, cloud-based data backups, data replication and disaster recovery (DR), data deduplication and continuous data protection.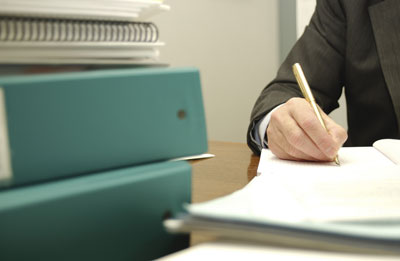 For many organizations, remote data backup is essential to protect the remote office data and moving data to or from remote sites to the data center quickly is critical. This can require data replication, data deduplication, wide-area network (WAN) optimization, and continuous data protection (CDP). Some organizations may choose to outsource remote backup with a cloud data backup service.
In this tutorial on remote data backup and recovery, learn about in-house remote data backups, cloud-based data backups, data replication and disaster recovery (DR), data deduplication and continuous data protection.
REMOTE DATA BACKUP AND RECOVERY TECHNOLOGY TUTORIAL TABLE OF CONTENTS

In-house remote data backup


Cloud data backup


Data replication and disaster recovery


Data deduplication and remote backup


Continuous data protection

"Remote offices sometimes lack on-site IT personnel to manage and troubleshoot backup issues," said Lauren Whitehouse, analyst with Enterprise Strategy Group (ESG). "So it's common for companies to back up data over a WAN connection to a central location – oftentimes a company data center."
Sending data from remote sites to a central location makes it easier to manage and protect. For many companies, this process is managed with a backup software platform such as those from Asigra Inc. v9, Commvault Simpana 8, EMC Corp. Avamar or Symantec Corp. NetBackup PureDisk. These products centralize management of remote backup and use data deduplication to minimize backup data before it is sent over the WAN.
"There are two scenarios for protecting a remote office with corporate-owned and operated assets: perform backup locally and send a copy off-site for DR purposes; or perform backup remotely – a copy is sent across a WAN to a central data center, no local copy," said Whitehouse. "In the former scenario, the company must make CapEx investments in hardware and software and OpEx investments in local/remote staff to manage it all. In the latter scenario, there is no [backup] infrastructure at the remote site." This could be appealing to smaller companies or companies with tighter budgets. "IT only has to worry about the bandwidth between a remote office and central backup site," said Whitehouse. However, she also said that data recovery can be slow in this scenario. "Keeping a local backup copy may simplify and accelerate recovery," she said. "Off-premise backup copies would have to be recalled from the central site. Bulk transfer of whole server or whole site data via a portable device or over a low-bandwidth link could hinder recovery." WAN optimization appliances such as those from Cisco Systems, Blue Coat Systems, Riverbed Technology and Silver Peak Systems, are designed to reduce the amount of data sent over the wide area network and aid in transferring large amounts of data over the WAN -- these devices, however, are not cheap.
Some companies are turning to cloud data backup services to get data off site. Analysts agree that cloud data backup is a good fit for the small- to medium-sized business (SMB), but larger organizations have adopted it as well. According to Whitehouse, cloud backup can be a good fit for a remote office. "Cloud backup is a great alternative to investing in the technology, people and processes required to protect data locally," she said. "Leveraging a cloud-backup model allows IT to offload the initial backup infrastructure investment and management to a third-party." Independent backup expert W. Curtis Preston agreed. "All they have to do is write a check and occasionally monitor," he said. He went on to note that in small businesses that are strapped for resources, backup is a task that often goes to less experienced personnel. "Cloud backup brings a core competency factor to remote backup," he said.
Cloud backup can also save organizations money because there is no investment up front in technology and additional staff. However, it is important to consider the true cost of cloud services before deciding if it is right for your organization. Some services may tack on additional fees associated with bringing an appliance to your location to restore data, exceeding bandwidth restrictions, or additional functionality such as backup reporting. It's important to factor these costs in when comparing cloud backup to in-house backup.
Cloud backup can mean a number of different things. Some vendors offer pure storage as a service (SaaS) such as Amazon's S3, which allows users to store and retrieve any amount of data via the Internet. Other vendors take a hybrid approach such as Simply Continuous, which uses Data Domain Inc. data deduplication appliances at the customer's site and VMware Inc. virtual servers to offer application and data recovery services
IBM and Verizon have also partnered to offer another type of service. Their offering combines Verizon's virtual private network (VPN) services with IBM's cloud data backup client software. The companies claim that using Verizon's VPN rather than the public Internet to transport backup data will ease concerns about the security and performance of cloud data storage.

DATA REPLICATION AND DISASTER RECOVERY
Data replication refers to the process of creating a redundant copy of data. Replication is used as part of a disaster recovery strategy to copy data and send it to an alternate location.
Some examples of array-based data replication products for remote sites include EMC Symmetrix Remote Data Facility (SRDF), EMC MirrorView for Clariion systems, Hitachi Data Systems (HDS) Universal Replicator software for asynchronous replication, Hewlett-Packard (HP) StorageWorks XP Continuous Access and Continuous Access EVA, IBM Corp. Global Mirror, NetApp SnapMirror for block-based replication, and NetApp SnapVault for file-based replication. Heterogeneous remote replication products are also available, such as EMC RecoverPoint, CA XoSoft, Neverfail Continuous Availability and Double-Take.

DATA DEDUPLICATION AND REMOTE BACKUP
Using data replication and deduplication together has become the norm, and most of the target deduplication players have replication built into their appliance. These systems can manage the replication process and users can set policies to schedule replication.

CONTINOUS DATA PROTECTION AND REMOTE BACKUP
Continuous data protection emerged a few years back and created a buzz with its ability to restore data to any point in time. However, adoption was slow.
Today, some companies are using CDP for disaster recovery, especially when combined with replication or failover using products such as EMC RecoverPoint, CA XOsoft, Double-Take Software Inc. and InMage Systems Inc.
There are two flavors of continuous data protection in the market today. Near CDP creates snapshots or shadow copies of data every so often and allows you to restore everything up to that last snapshot. Real CDP captures changes in real-time. Near CDP is adequate for most organizations. Real CDP is an option for companies with very limited tolerance for data loss.