Using continuous data protection (CDP) in your backup and recovery plan: A tutorial
In this tutorial on using continuous data protection in your backup and recovery plan, learn about near vs. real time CDP and what to look for in a CDP tool.
By Alan R. Earls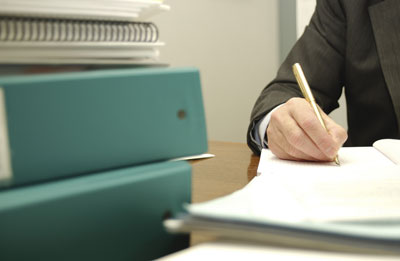 Besides being a technology and a term in backup and recovery, continuous data protection (CDP) is also a goal for anyone concerned about protecting information, especially those handling transaction processing and other applications where even a brief data loss could be costly.
The Storage Networking Industry Association (SNIA) defines CDP as "a class of mechanisms that continuously capture or track data modifications enabling recovery to previous points in time." But that simple statement is complicated by the fact that, in practice, there are many different ways of accomplishing CDP, ranging from the relatively conventional method of simply conducting backups or snapshots on a more granular basis (sometimes called "near real time") to the more adroit "true"/ "real" CDP, which manages to record every change in data whenever it occurs.
In this tutorial on using continuous data protection in your backup and recovery plan, learn about near vs. real-time CDP and what to look for in a CDP tool.
CONTINOUS DATA PROTECTION TUTORIAL TABLE OF CONTENTS

True continuous data protection


CDP products


Near vs. real CDP


TRUE/REAL CONTINOUS DATA PROTECTION
According to David G. Hill, principal/analyst at the Mesabi Group, with true CDP an organization can potentially build any recovery point they wish using a disk-array-based data protection appliance and appropriate software. In general, he said, CDP appliances continually record changes of data without having to interrupt an application's I/O processing (unlike a snapshot or point-in-time copy). In fact, he pointed out, a key element in true CDP is its ability to provide an any-point-in-time (APIT) copy of the data, without having to predefine a specific point in time when a copy should have been made.
In fact, though, today "CDP is often being implemented as an additional functionality within backup/software suites," said Hill. In these instances, CDP is usually not a new backup approach but rather more of a complement to traditional backup methods.
Steve Scully, research manager at IDC, said the very fact that CDP is often viewed as an "extra," complimenting existing backup processes, is tending to limit its impact on the market. "There was a time when some vendors expected to build a billion dollar business around the CDP concept but it just hasn't happened," he said. Instead, there has been a trickle of new or renewed applications, appliances and business relationships, but so far nothing has come along to set the market on fire. "For most companies, CDP is simply not part of their view of standard operating procedures," he added.
"If people are already doing a nightly backup and have the infrastructure built around that, CDP can add value," he said. However, unless it can be shown to offer really significant benefits, Scully said most companies are reluctant to adopt CDP. "If you have already built a solid process you aren't likely to adopt CDP," he said. Furthermore, if you tend to archive your backups for a long time, most CDP functions won't match that goal, he added.
Still, while CDP may not be for everyone, its capabilities can be important, especially for companies that can't afford data losses.

Editor's Tip:
Learn about
CDP and its role in backup and recovery
in this article.

CDP PRODUCTS
Scully said CDP is available in a wide range of capabilities starting with high-level, enterprise-style apps such as EMC Corp. RecoverPoint, which is very capable but tends to be tied to the EMC environment and demands a hefty installation budget. Then there are a number of traditional backup providers that have acquired CDP capabilities through acquisition such as CA with XOsoft and IBM Corp. with the Tivoli Storage Manager FastBack product acquired from FilesX in 2008. Additionally, a lot of companies have put some kind of CDP into their traditional backup products. Examples include those from CommVault and Symantec Corp.'s NetBackup RealTime.
"One of the most interesting smaller companies is InMage Systems and their InMage Appshot technology, which is another appliance-based approach to CDP that is now being co-branded and offered through Hitachi as Hitachi Data Protection," said Scully
Last but not least, Scully said for small- to medium-sized businesses (SMBs) seeking CDP, one of the most obvious choices is SonicWall, which offers an easy to use appliance-type product.

Editor's Tip:
Read this tip for more information on
SMBs and continuous data protection
.

NEAR VS. REAL CDP
Continuous data protection and near-continuous data protection offer recovery options that are simply not possible with a traditional backup system. Both CDP and near-CDP support instantaneous recovery, allowing your application to immediately mount a recovery image when the primary image is damaged. The difference between the two is the recovery point objective (RPO) that they offer; CDP offers an RPO of 0, and near-CDP offers an RPO of however often you are taking a snapshot (typically one hour).

Editor's Tip:
In this podcast with backup and recovery expert W. Curtis Preston, learn about the pros and cons of
near vs. real CDP
.